PREPAID SERVICES

We've made it simple for you to pay for Zim instant prepaid services such as Airtime, NetOne, Telecel, Econet & Africom, DStv Subscriptions available in South Africa to support your families and friends back home in Zimbabwe.
Airtime for All Zimbabwean Networks
Zimbabwe or Zim Airtime and Data Bundles Direct recharge to a Phone within minutes.
ZESA Electricity Tokens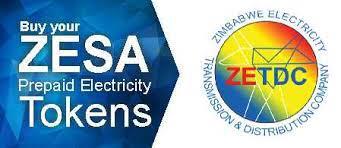 You can now buy ZESA tokens from here in South Africa and recharge your prepaid meter in Zimbabwe

ICT SERVICES CONSULTING
Simplex Solutions deliver services based on Open-Source software to Small and medium-sized (SME) customers.
We help you to integrate and manage your business processes in a cost-effective manner without bound down to Expensive licenses software.
WebSolutions
Domain Registration and Renewal
Domain Management
Website Designing and Development
Website Hosting
Email hosting
Cloud Services
Linux Systems Support
With in-depth knowledge of standard distributions Linux distro including RedHat Enterprise, Ubuntu, Debian, SUSE, Slackware, and CentOS as well as related POSIX operating systems such as Solaris, UNIX and FreeBSD.
We can provide the specialist support your Linux boxes need to keep them running smoothly.
We'll provide constant monitoring, system maintenance, and on-site support as part of a bespoke service that supports Linux's legendary stability.
We can provide external support for anything from one Linux server to hundreds.
Prepaid Services
"IT" Service solutions
Open Source systems